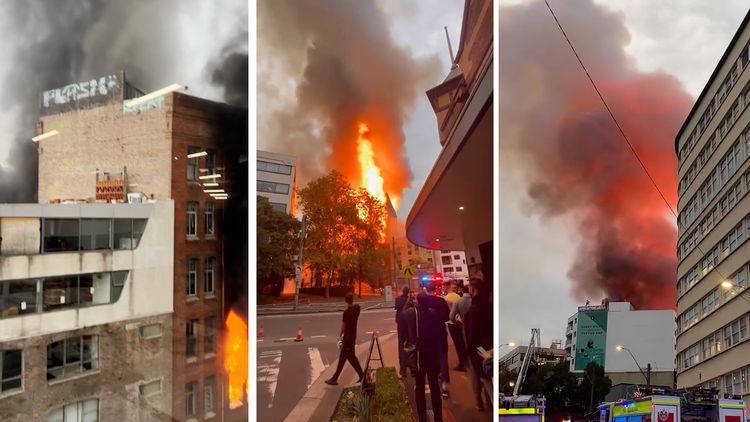 Witnesses have described a "wave of heat" and huge blasts as a massive blaze engulfed a seven-storey building in Surry Hills near
Sydney
's CBD.
Firefighters said the fire has now been "effectively contained" after some sections of the exterior walls crumbled onto the pavement below.
One woman who was near Central Station at the time the fire erupted told 9News she was "a bit in shock".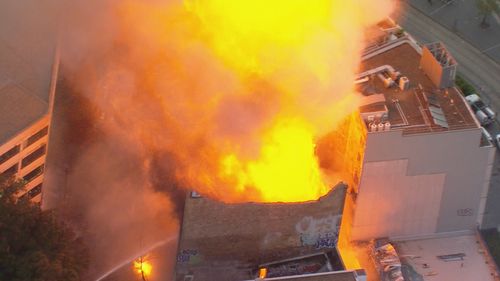 "I was right there and it was very loud," she said.
One student who was near Central Station at the time said he felt a burst of heat from the fire.
"It was bloody scary when it collapsed," he said.
"It was really loud and I was scared for the people who were around there.
"The wave of heat that came on my face, it was scary."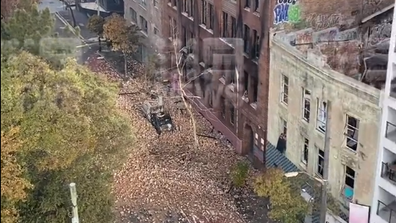 Rubble and destruction the day after 'once in a decade' blaze
9News senior cameraman Mike McGee described the fire as "one of the biggest building fires I've seen in the city".
"I first got off the train and saw the smoke," he said earlier this afternoon.
"That was pretty much before any fire trucks or police had arrived.
"There were flames leaping out from every window."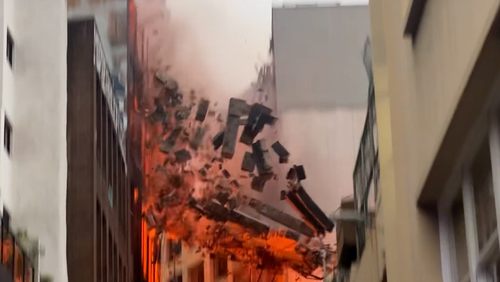 Matt Russell was on platform 17 of Central Station when news of the fire broke out.
"It's very, very busy," he said.
"Lots of people holding up their phones trying to look at this thing.
"The smoke is just billowing out of the building, it's so high.
"You can really feel the heat like you're right next to the fire."
"The building collapsed, which caught everyone by surprise."
Sign up here
to receive our daily newsletters and breaking news alerts, sent straight to your inbox.