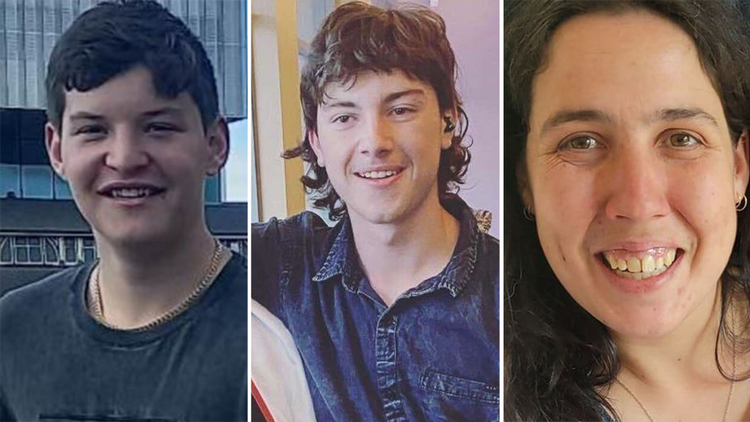 Teenagers Lucus Garzoli and Joshua Elmes, along with Alicia Montebello, 31, and another teenage girl died in the horror crash.
The sole survivor, a 17-year-old girl, is at The Alfred Hospital in Melbourne fighting for life after the crash on Wannon-Nigretta Falls Road at Bochara near Hamilton, 300km west of Melbourne, sometime before 9.30am on Saturday.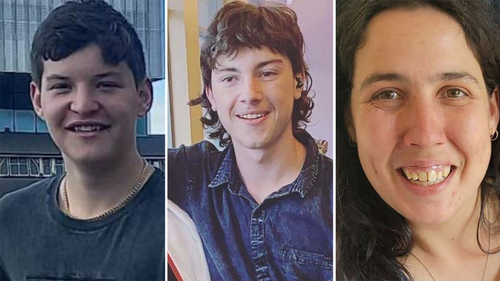 Monivae College student Joshua has been remembered as "nice brother" who was "lots of fun".
His parents, Matthew and Lee Ann Elmes, told the media that their son aspired to fly jets in the ADF.
The 15-year-old was involved in army cadets, attaining the rank of sergeant.
"His main interest was cadets - he'd levelled up, going to Puckapunyal to do extra courses," Mrs Elmes said.
"He loved being out on the farm, I think that nature was his go-to."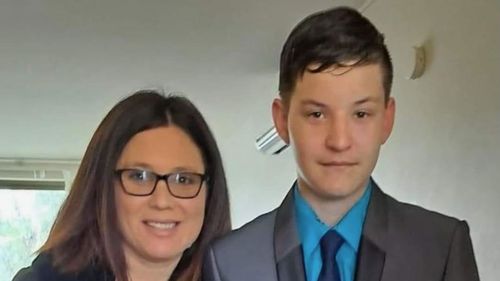 His parents said they had previously warned their son to not get into the car that ended up crashing at the weekend.
They said teens in the area had been seeking out adrenaline rush activities, such as speeding.
"Don't get into a car and seek an adrenaline rush through that, because that's what was happening with these kids," Mr Elmes said.
"They were just pushing the boundaries too much, driving fast."
The pair described the past two days as a "nightmare".
"The last couple of days has been surreal. A parent's worst nightmare is losing a child, and people say that to warn you, but you don't understand that until it happens to you," Mrs Elmes said.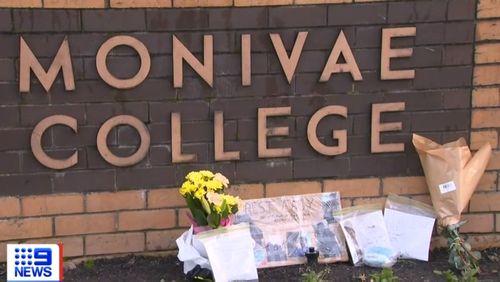 Monivae College remembered Joshua today in a letter sent out to families.
"The Monivae College community is devastated by the loss of Year 10 student, Joshua Elmes, because of the horrific accident that occurred in Bochara over the weekend," the letter said.
"We express our deepest sympathy to Josh's family and to all those who loved him, including his brother (in) Year 7."
Students at Baimbridge College, where Lucus went to school, came together this morning to pay their respects to them.
His family told 9news.com.au they were completely heartbroken.
"Lucus was a much-loved member of our family and his loss will be felt deeply across the entire community," the family said.
"He was an amazing big brother and beautiful son and will be missed greatly."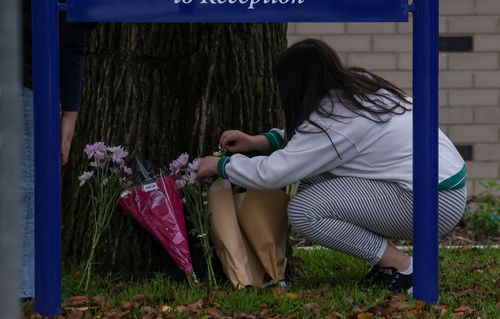 Montebello's brother also took to social media to pay tribute to his beloved sister.
"Rest in peace, my beautiful sister taken way too soon," he wrote.
"You will be forever in our hearts and a part of my girls' lives."
Southern Grampians Mayor David Robertson this morning said two "trauma units" from Headspace were coming to the town from Horsham and Warrnambool to help support those grieving.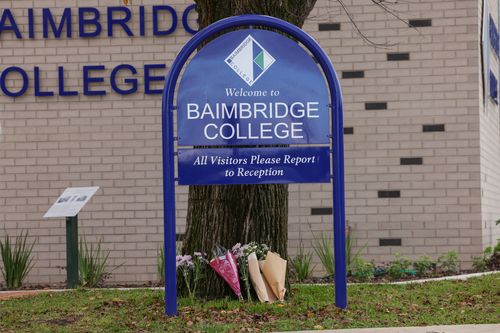 "The schools have got some of their own resources but it's insufficient to cater for something of this scale," he said.
"The sun is coming up this morning and it's going to be a horrific day for the whole of Hamilton."
Robertson said he knew the community would help each other cope.
"A town like this is so close-knit, they're so supportive of each other," he said.
The Department of Education has also issued a statement about the crash, saying: "Our hearts go out to the students, staff, families and community that have been impacted by this devastating tragedy".
"We request the privacy of the community be respected during this difficult time," a department spokesperson said.
Police are investigating the cause of the crash.
Assistant Commissioner for Road Policing Glenn Weir said the car was "obviously travelling at extremely high speed" when the crash occurred.
Many other details of the crash are unknown.
Wannon-Nigretta Falls Road is single-car country road, lined with red gums, and is about 10 kilometres in length, Robertson said.
It's unknown exactly what time the crash occurred, with the road typically having very little traffic.
Sign up here
to receive our daily newsletters and breaking news alerts, sent straight to your inbox.