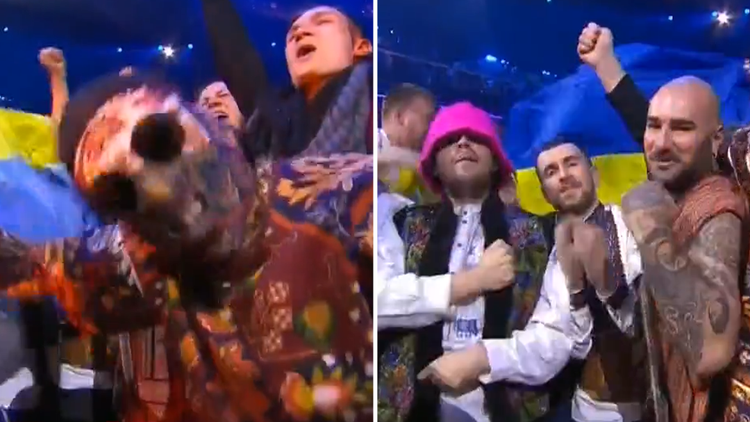 Eurovision, the zany, annual pop extravaganza, begins this week in Liverpool.
English singer and songwriter Mae Muller will be looking to take it home for the hosts with
I Wrote A Song
, after the nation came runner-up last year, represented by Sam Ryder with his song
Space Man
.
Normally the winner of the previous contest would host the next one, but that winner was
Ukraine
with its folk-rap ensemble Kalush Orchestra, and the
ongoing war
there has made that impossible.
Britain
has vowed to make the event a celebration of Ukrainian culture and creativity.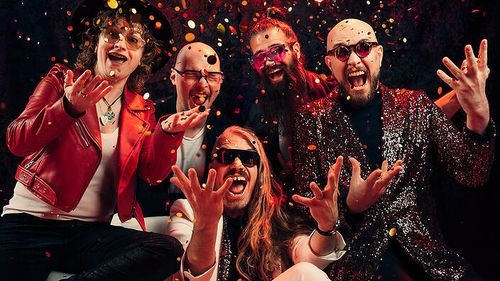 Who will represent Australia and why is Australia competing in EUROvision anyway?
Guy Sebastian's appearance for Australia in 2015 was supposed to be a one-off, but we've been invited back every year since.
The contest enjoys a cult following here, attracts a lot of Australian viewers, and gets widespread media attention.
This will be the first time Australia has sent a band, instead of a soloist, to the event, but our synth-metal rockers won't look out of place in the Eurovision line-up which is known for attracting diverse and eclectic performers.
In 2006, Finnish heavy metal band Lordi donned monster prosthetics for their winning performance
Hard Rock Hallelujah
.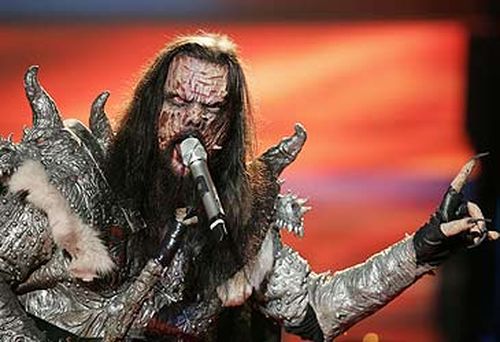 The contest also delivers a generous serving of pop ballads like ABBA's infamous
Waterloo
which won in 1974, and has since been deemed the best song in the competition's history.
If Australia were to win Eurovision (Dami Im came second in 2016 with
Sound of Silence
so it's certainly not impossible) it's unlikely we'd ever host the contest ourselves, instead we'd likely co-host within a country on the European continent.
Liverpool, the World Capital of Pop
BBC Director-General Tim Davie said Liverpool, "the undisputed capital of pop music", and birthplace of The Beatles, would be "an amazing host".
The UK had become disenchanted with the contest after a string of poor results but coming second last year has reignited widespread enthusiasm, according to Muller.
"I feel like with the UK, we have the tendency to be quite like self-deprecating," Muller said.
"We don't take ourselves too seriously and I feel like that might have been like half our problem maybe with Eurovision. And I feel like now we're like, 'Let's take this seriously. Like, let's do this'."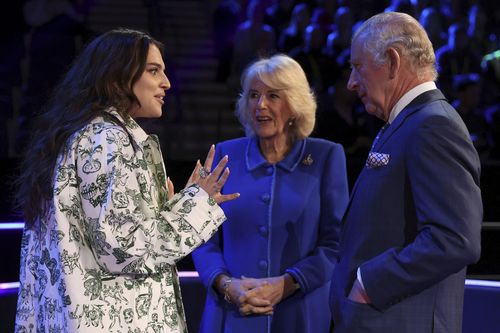 The last time the UK won the contest was 1997, thanks to Katrina and the Waves and
Love Shine A Light
.
The intervening years have seen five last-place results for the UK.
For years, the Brits blamed their streak of bad results on Europe's dissatisfaction with them over Brexit.
Separating pop and politics
The contest claims to be a "non-political event" and its rules expressly state "the ESC (Eurovision Song Contest) shall in no case be politicised and/or instrumentalised and/or otherwise brought into disrepute in any way".
The contest was founded in 1956 to help unite a continent scarred by World War II, and has since grown to include more than 40 countries.
While organisers strive to keep pop and politics apart - banning overtly political symbols and lyrics - global tensions have often imposed themselves on the contest.
Russia was kicked out of this year's competition because of its invasion of Ukraine.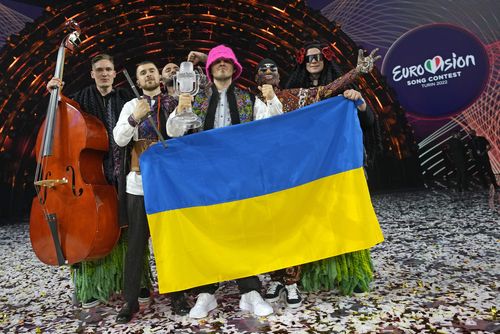 Ukraine's win last year, helped by a landslide phone-vote was seen as an act of solidarity by the European audience.
Conflict between Armenia and Azerbaijan and the inclusion of Israel have also affected the show in past years.
Yes, but not for Australia.
Australians could vote in semi final 1 held on Tuesday night (Wednesday morning AEST) (because we competed in semi final 2 on Thursday) and the grand final on Saturday (Sunday morning AEST).
Voting is conducted online
here
.

Sign up here
to receive our daily newsletters and breaking news alerts, sent straight to your inbox.