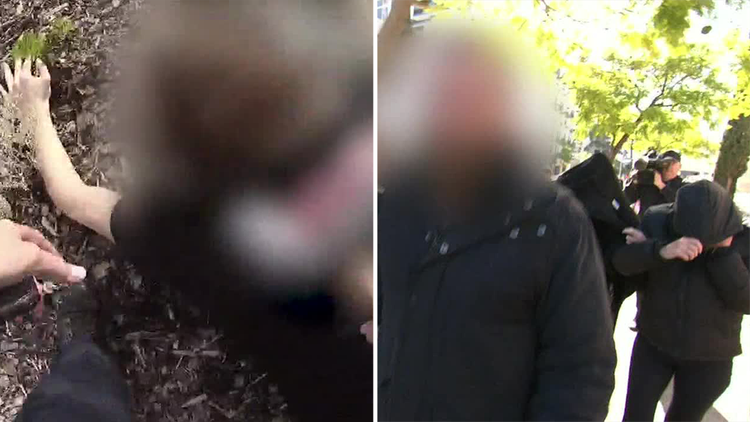 A teenager who allegedly
fired multiple gunshots at a school
, hitting a classroom as teachers and students scrambled for cover, has been ordered to have a mental health assessment.
The 15-year-old boy, who cannot be named for legal reasons, briefly appeared in the
Perth
Children's Court on Friday via video link.
The youth could be seen on a courtroom television at Banksia Hill Juvenile Detention Centre sitting at a desk wearing a sweatshirt in an empty room.
He was not required to enter a plea and was remanded in custody to reappear in the same court on Tuesday.
The court ordered mental health and bail suitability assessments ahead of a potential application for release when the matter returns to court.
During the hearing, the boy answered "yes" and "no" to a series of questions as the seven charges he is facing were read.
They include discharging a firearm to cause fear and possessing a prohibited weapon.
The teen is also accused of unlawfully driving, three counts of unlicensed person possessing a firearm and ammunition and unlawful act with intent to harm.
Police alleged that the boy used two rifles to shoot three rounds at Atlantis Beach Baptist College about midday on Wednesday.
The incident, understood to be the first of its kind in WA, forced the school in Perth's north into lockdown, as students and teachers hid in a storeroom.
Police have also previously said the teen fired the shots from a car park while he was inside a vehicle, that is understood to belong to his father.
Forensic officers could be seen on Thursday analysing two bullet holes about five metres apart on the side of a demountable classroom.
One was above an external doorway and the other was beside a window, in clear view across a 30-metre-wide grassed courtyard adjacent to the car park.
Body-worn camera footage showed officers called to the scene took the boy into custody without incident, with two rifles, .243 and .22 calibre, from a car along with three bullet shells.
The weapons are understood to be registered to the boy's father.
The incident has shocked the Perth community, with Premier Mark McGowan saying work had begun to dramatically reform the state's gun laws.
McGowan said it was "unthinkable" a US-style school shooting could have happened at a WA school and it was lucky no one was killed during the incident.
"The bullets went close," he told reporters on Thursday.
"It's a terrible, terrible thing and it could have been so much worse."
Journalists were cautioned during the court hearing to report the matter responsibly, with prosecutor Brad Hollingsworth saying some media had been erroneously reporting the boy had been expelled from the school.
Atlantis Beach Baptist College is a co-educational school for boys and girls from kindergarten to year 10.
It is located in the suburb of Two Rocks about 70km north of Perth.
Sign up here
to receive our daily newsletters and breaking news alerts, sent straight to your inbox.